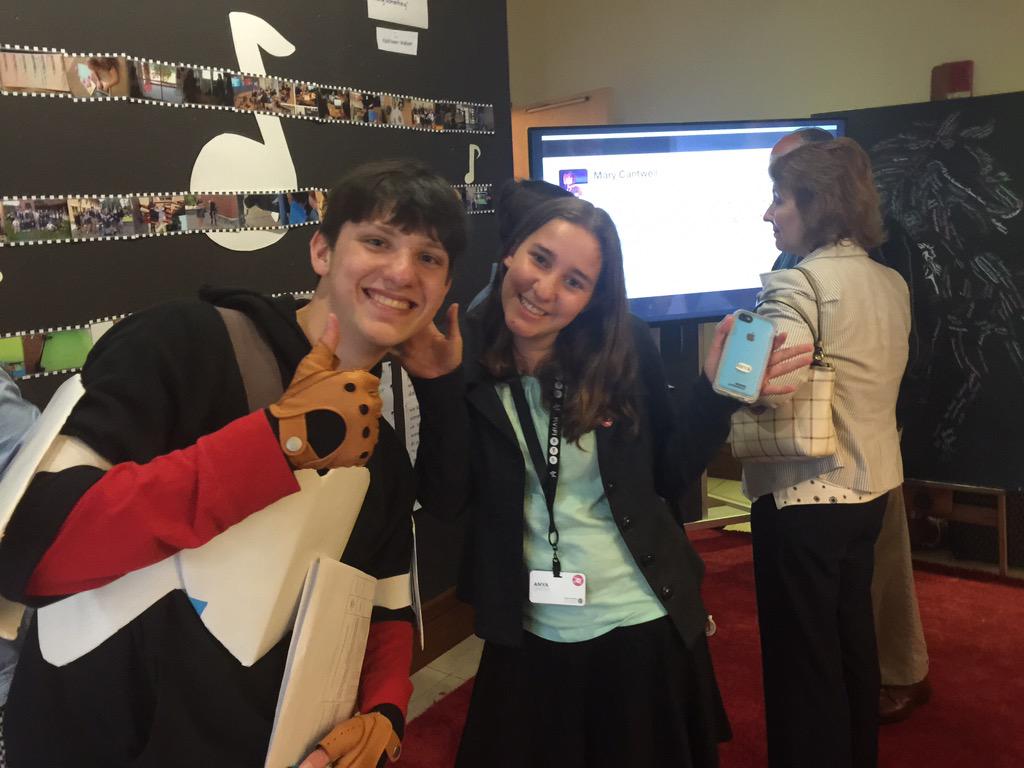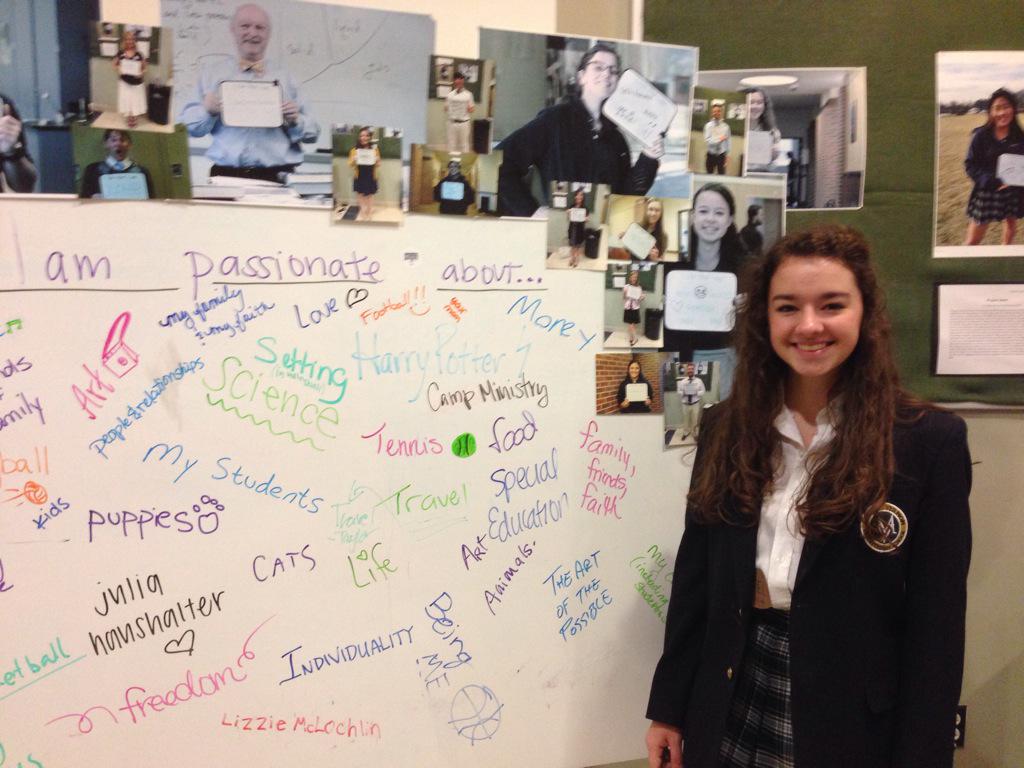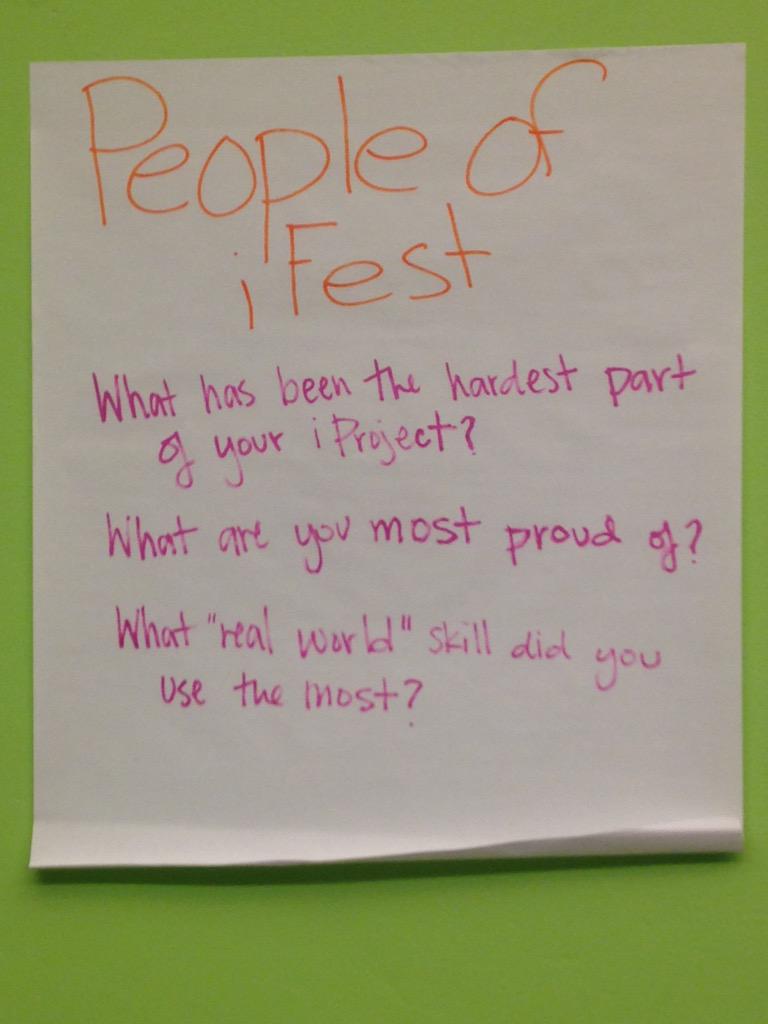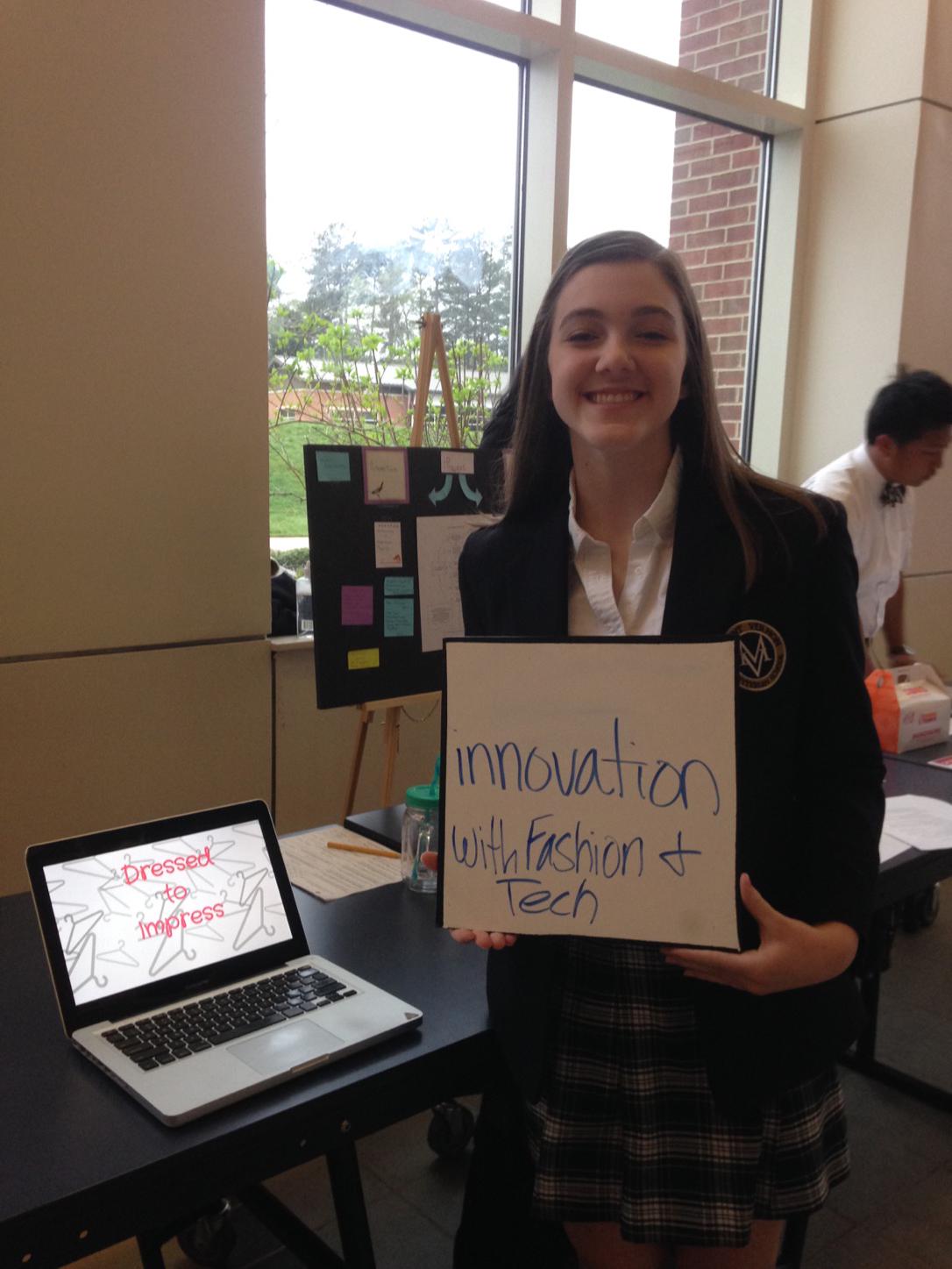 I haven't written in a while due to being away for the weekend with friends, but I would like to go back in time a little to talk about Thursday.
iFest finally came!!!! Wow, even though iFest is not the end of anything, it seems like all year we have been asking the question "what will we do at iFest?" and finally we pulled it together and created the one day iFest Tech Lounge in the iStudio. We had our room all cleaned up and rearranged the furniture so their were little groups with a table of coffee and food in the back to make the room have that coffee house feel to it. To also share our story some, we had our picture timeline wall outside with some paintings done by Kathleen as well as a TV that was playing some of our ID videos on loop.
We decided to split into two teams for iFest, so team "i" started in the studio with inviting people to enjoy our lounge and also sharing the ID story to people while team "D" took small whiteboards and explored the rest of the projects while telling the story of iFest on social media through quick pictures. (Check out #MViFest on twitter to see some of the awesome stuff that was happening!!)
I was blown away with some of the projects people had been working on, especially since I had expected people to not really be excited about the day based on last year reactions and the way people had been talking at school. But while there will always be those few that just throw something together last minute and don't really care about it, there were also a lot of groups that you could tell poured their heart and soul into their project and were really proud of the work they did which was great to see!!!
One thing I just kept thinking throughout the day was, "If this group worked with this group, then they could really do something completely mind blowing!" This made me wonder, "What if there was a sort of startup conference earlier in the year so everyone could see the different project ideas? This way if you don't have a great idea of your own, you could team up with someone else, or you could take two ideas that may seem completely different and bring them together to create something new."
We also got some great feedback on the room and ID work in general! Lots of people loved our color choices for the room and those that took the time to hear the end vision were really interested and looked forward to how it would turn out. I was also trilled when people would say "I should have done Innovation Diploma" or "wow you guys are doing awesome work" or "I wish I knew more about this" because all of these things just reminded me of how important it is to share our story so that one day everyone will know about us and our work.
Part of the reason we were the Tech Lounge was also so that we could prototype a little with this idea of having a coffee shop on campus. People really loved the backed goods and several people said they would have paid for the coffee and food which is nice to know for the future of the MV Cafe. People also really seemed to connect well even in our little space. I wish I could have been more of an observer, but my story telling role seemed to take up more of my time so I didn't get to do the best ethnography work while in the studio, but it made me excited for this future/kind of present venture.
A big take away I had from Thursday was also how within ID we need to do a better job at combining ideas and teaming up. I've been discovering that most people's favorite MVPS mindset is collaborator, well maybe this is because it almost always takes a team to make things happen. You don't have to "make a difference" all by yourself. Working with others keeps you sane and moving further faster.
How might we better collaborate and mix together seemingly different ideas to truly innovate concepts?